Bertha Albertina Benson
1905 - 1951
Bertha was born in Worcester, Massachusetts. The birth certificate does not list a name for the baby, just the parent's names. Her brother John Wilhelm Benson was born in Worcester in 1907.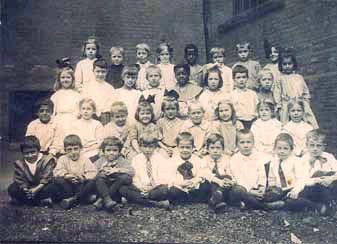 Bertha is in the top row, fourth from the left
After the death of her father, her mother took the children to Sweden. They returned to the United States in the summer of 1917 and early 1919. After the visits they went back to Sweden.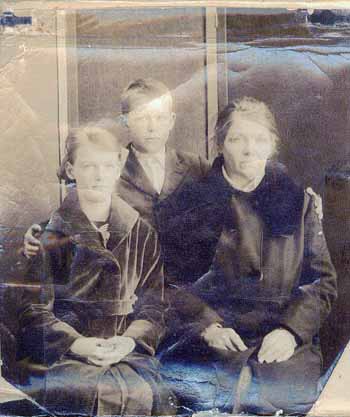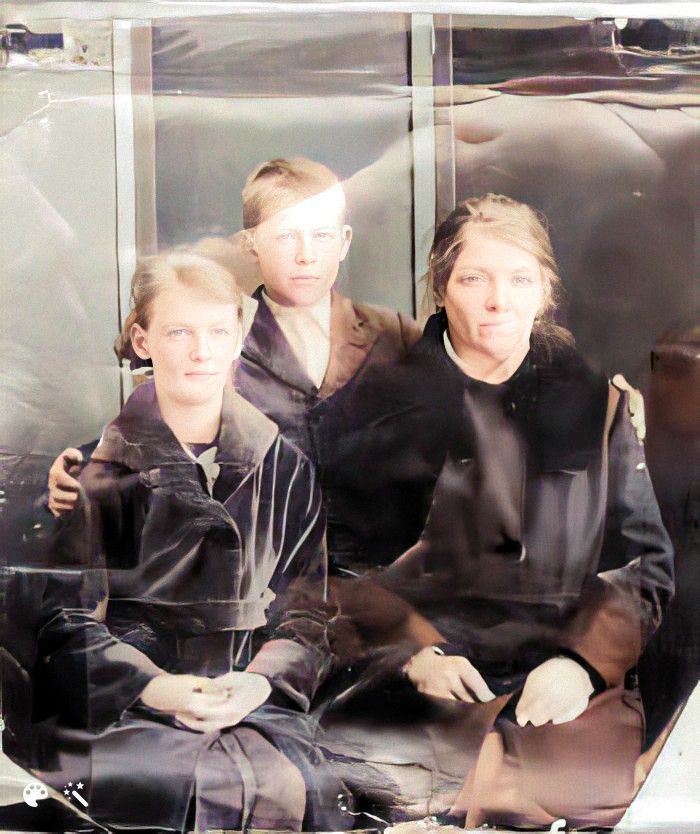 Passport Photo January 30, 1919
Taken for trip to Sweden from New York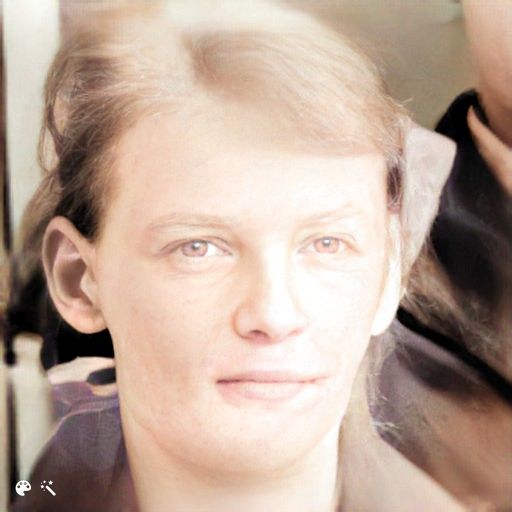 Bertha
The children wanted to return to the United States. They stowed away on the Shortsville in Gothborg, Sweden. They arrived at Ellis Island on December 18, 1919.
They planned to stay with their father's brother Charles (or Carl) in Rhode Island. He had died on June 18, 1919. There was no place for them to go. You can read about their plight here.
The children were separated. Bertha was taken in by a family to help with the housework. She slept on the kitchen floor.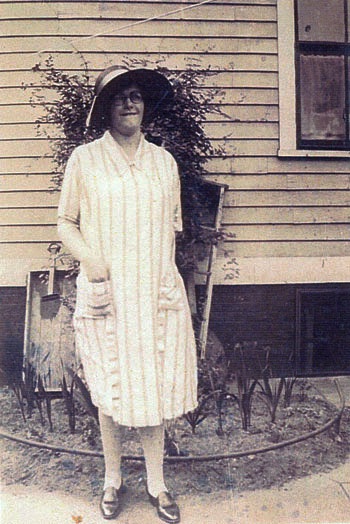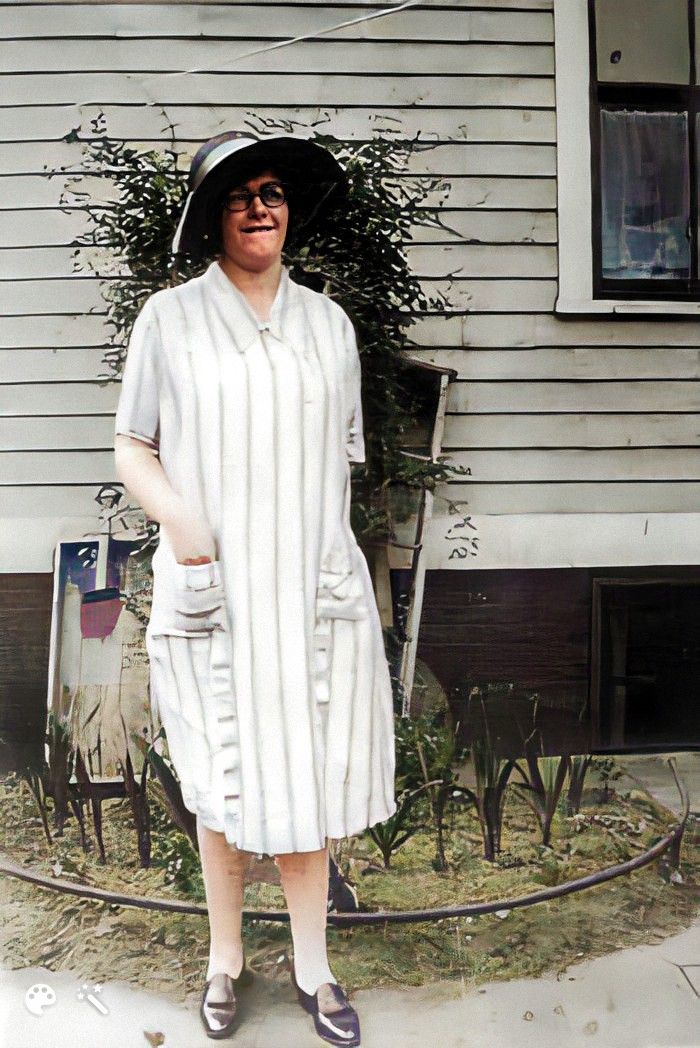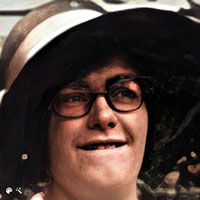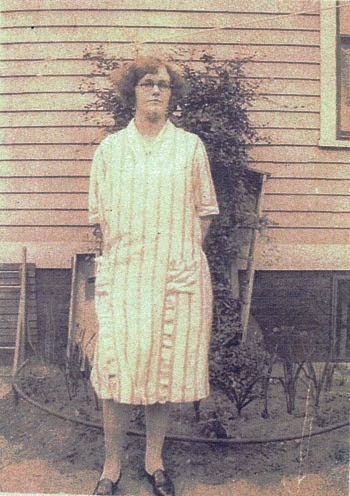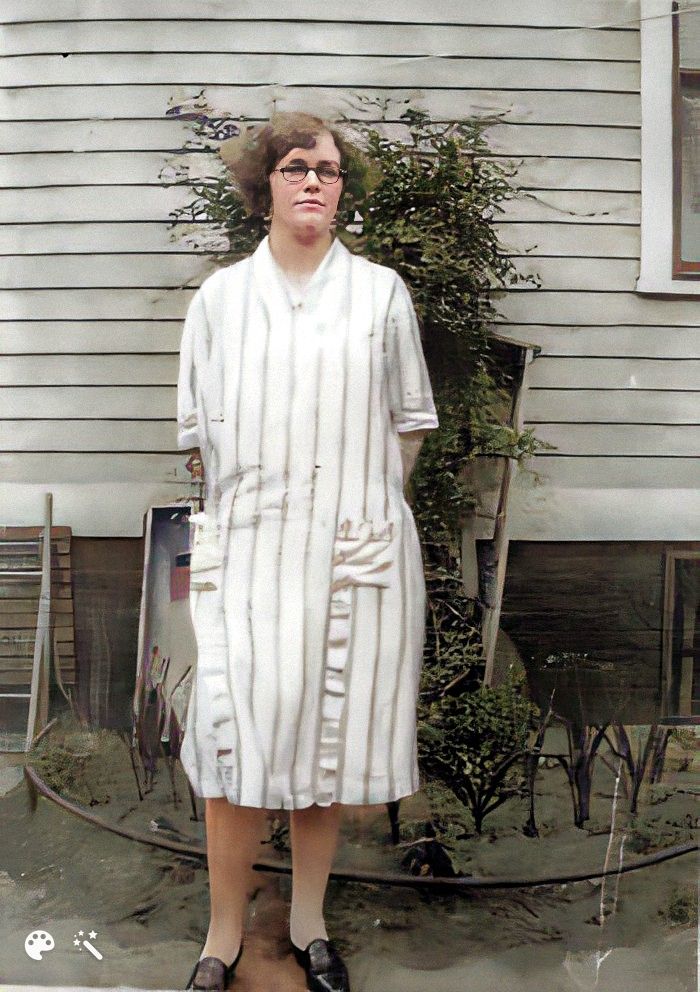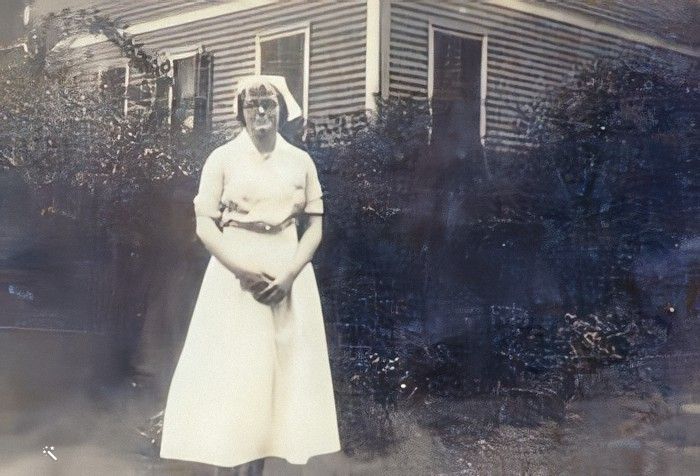 Bertha May 9, 1925 at St. Elizabeth's side lawn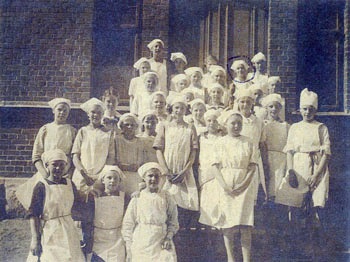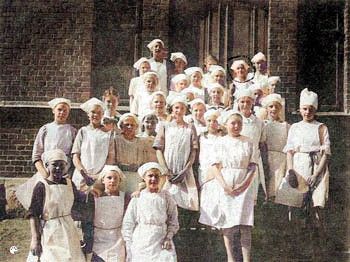 St. Elizabeth's, Bertha is in the top row, second from the right
Bertha married Leo Regis Roy on November 25, 1926, Thanksgiving day. Below is the wedding picture with the groom's brother Napolean and sister Dora.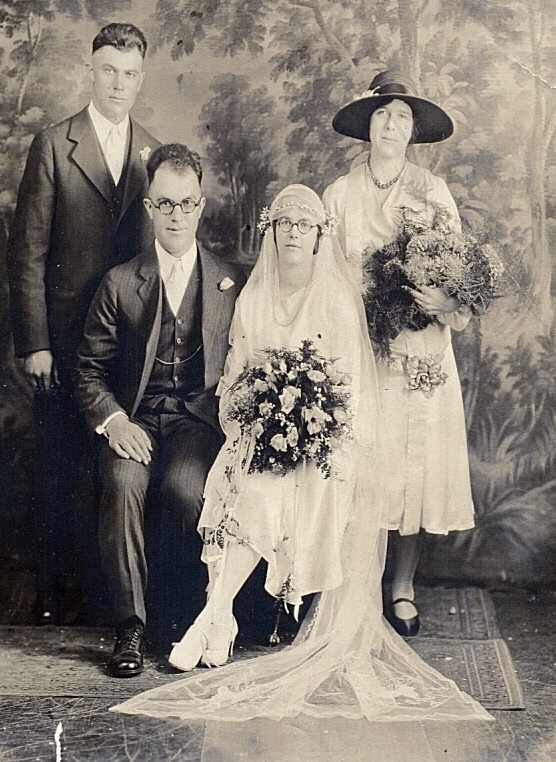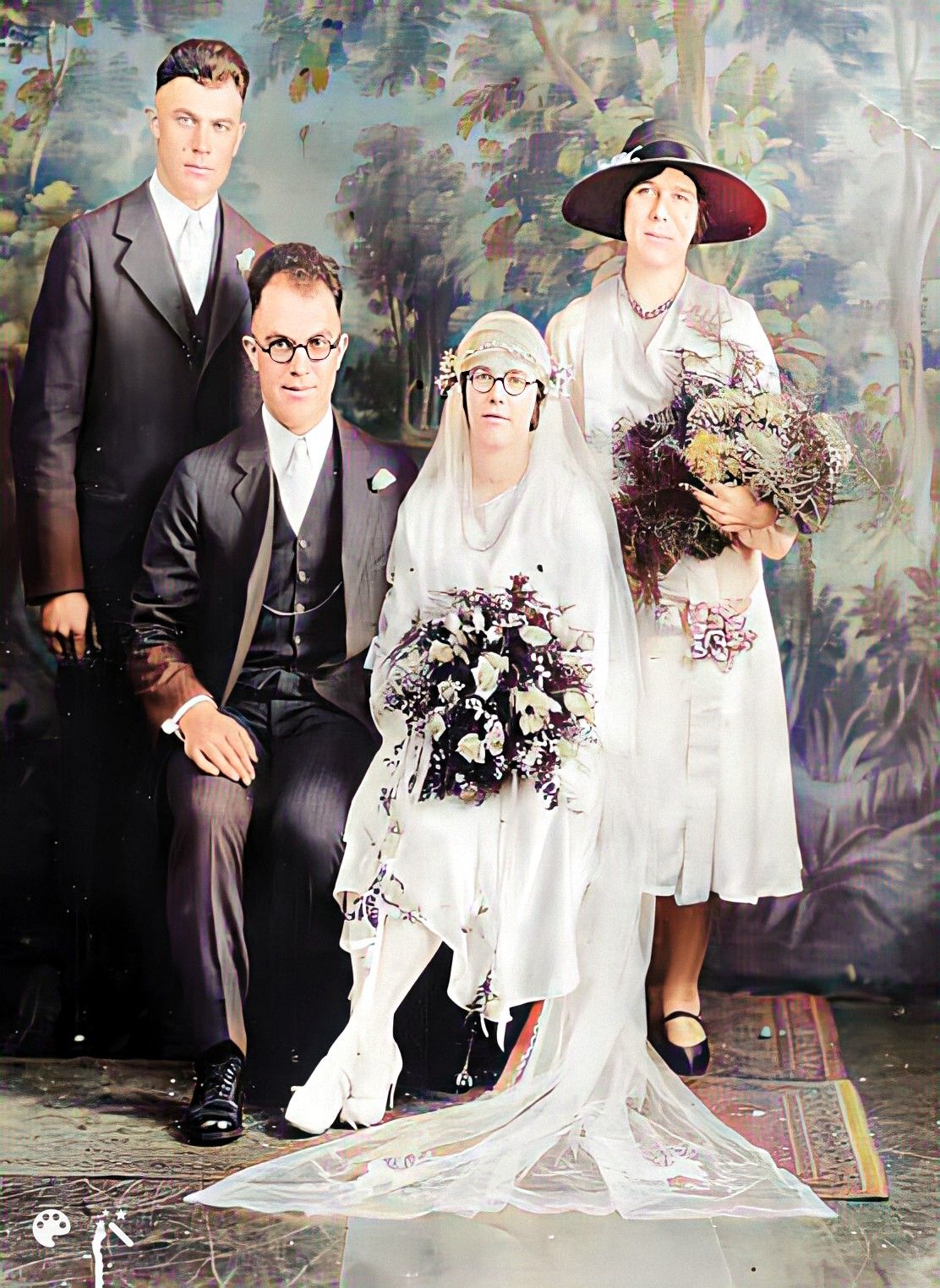 Bertha and Leo had six children.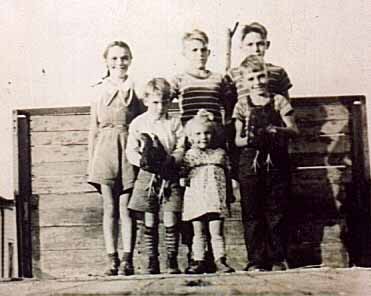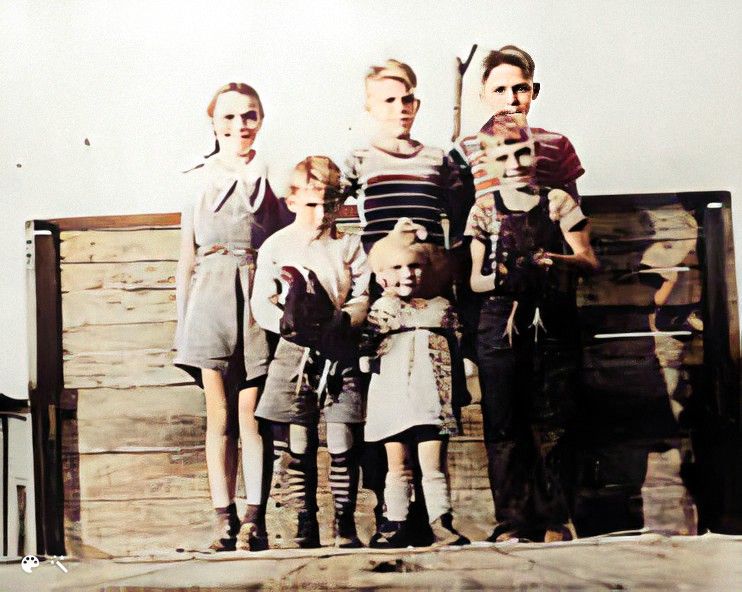 Top row - Marie, Alfred, Leo
Bottom row - Edward, Monica, Emil
One day when Bertha was hanging out the lanudry, the milkman drove by. That man turned out to be Bertha's brother and they were reunited.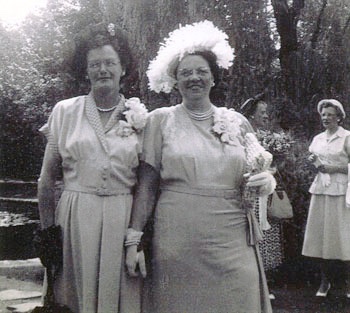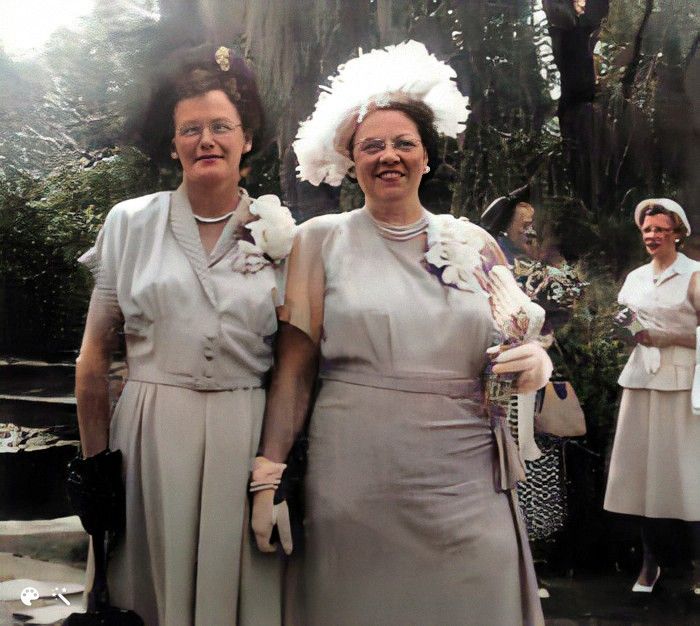 Bertha and Mrs. Keig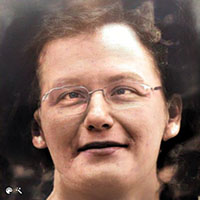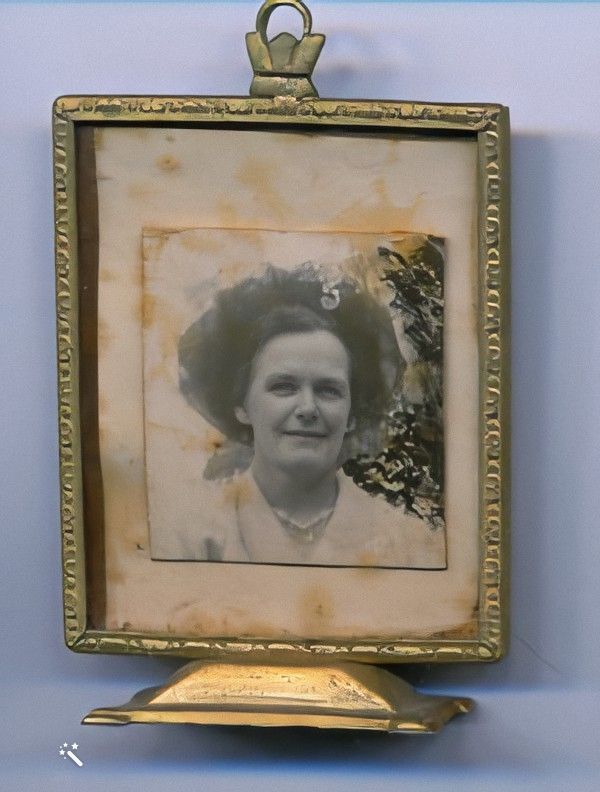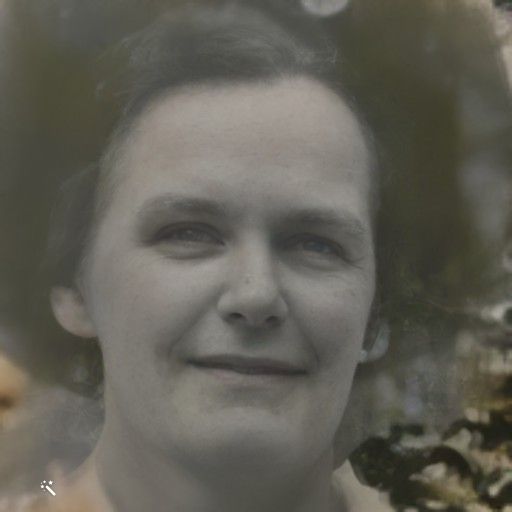 Bertha died April 3, 1951 of congestive heart failure as a result of diabetes. She is buried in St. Ann's Cemetery, Cranston, Rhode Island.
MRS. LEO R. ROY
Mrs. Bertha A. (Benson) Roy, 45, of 1380 Post Road, Norwood, wife of Leo R. Roy, died yesterday after a brief illness.
Born in Worcester, Mass., June 25, 1905, daughter of Mrs. Selma (Anderson) Benson and the late John Benson, she had lived in Warwick for the past 25 years.
Surviving, besides her husband and mother, are four sons, Leo R. Roy Jr., Emil E. and Edward C. Roy all of Warwick, and Alfred T. Roy, serving with the U.S. Army at Camp Pickett, Va.; two daughters Marie D. and Maureen T. Roy, both of Warwick; a brother John Benson of Springfield, Mass., and one grandchild.
Funeral servcies will be held from the Peter J. Barrett Funeral home, 1328 Warwick Avenue, time to be announced.
Providence Journal, Wednesday, April 4, 1951, page 15
MRS. BERTHA A. ROY
The funeral of Mrs. Bertha A. Roy, 45, of 1380 Post Road, Norwood, who died Tuesday, took place yesterday from the Peter J. Barrett Funeral Home, Spring Green, with a solemn requiem Mass in St. William's Church, Norwood.
The Rev. Anthony Patterson, O.F.M., Cap, of the Franciscan Friary, Providence, was celebrant, assisted by the Rev. Thomas J. Kelley, St. William's pastor, as deacon, and the Rev. Charles Dolan, St. Joseph's Annex chaplain, as subdeacon.
Seated in the sanctuary was the Rev. Francois X. Bouchard, pastor of Christ the King Church, West Warwick.
Burial was in St. Ann's Cemetery, Cranston, where Father Kelley read the final prayers. Bearers were Warwick Councilman Francis J. O'Neill, Leo A. Roy, William A. Roy, Francis E. Hallene, James A. Roy, all nephews, and John Confreda.
In attendance were Mayor Mills of Warwick, Col. Patrick H. Quinn, Albert George, Democratic vice chairman who headed a delegation from his party, and a delegation of students from Aldrich High School.
Providence Journal, Wednesday, April 8, 1951, page 40