Hiatt—Stevens Marriage
November 3, 1923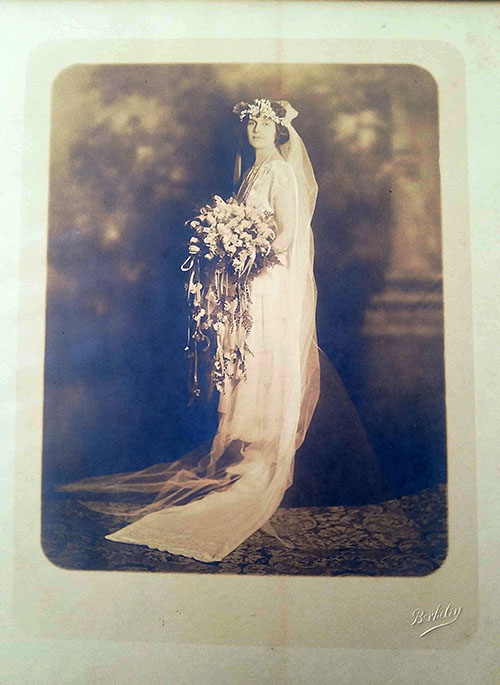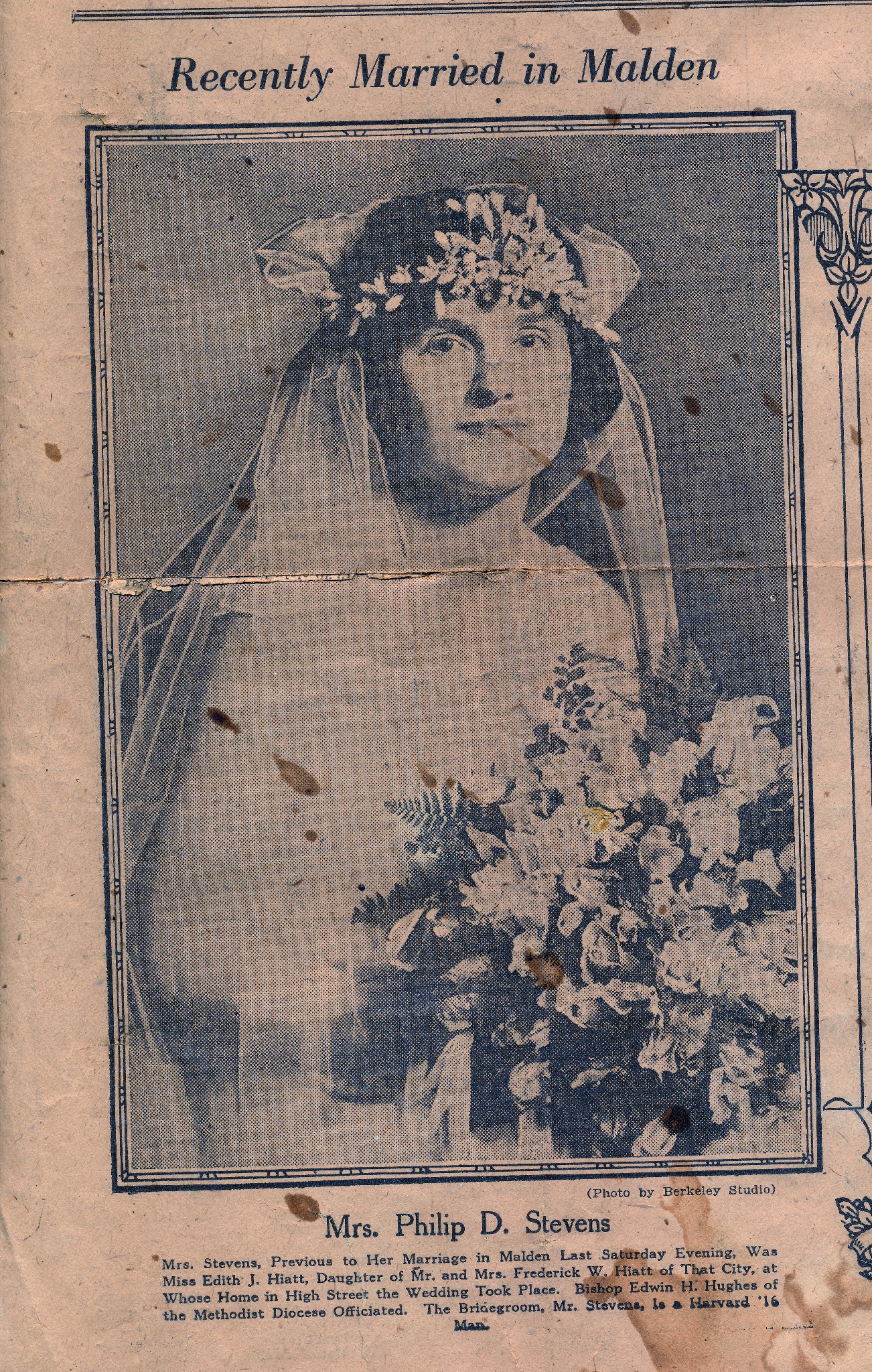 Mrs Philip D. Stevens
Mrs. Stevens, Previous to Her Marriage in Malden Last Saturday Evening, Was
Miss Edith J. Hiatt, Daughter of Mr. and Mrs. Frederick W. Hiatt of That City, at
Whose Home in High Stree the Wedding Took Place. Bishop Edwin. H. Hughes of
the Methodist Diocese Officiated. The Bridegroom, Mr. Stevens, Is a Harvard '16
Man.
Marriage announcement Hiatt Stevens

Boston Evening Transcript
Saturday November 10, 1923
Part Three page five
Boston Herald
Sunday, November 4, 1923
Boston, Massachusetts, page 9
WEDDINGS
Stevens—Hiatt
Miss Edith J. Hiatt, daughter of Mr.
and Mrs. Frederick W. Hiatt of 29 High
street, Malden, was married last even-
ing to Philip D. Stevens, son of Mrs.
Minerva F. Stevens of 48 Ashland street,
Malden. The ceremony took place at
the home of the bride's parents, and
was performed by Bishop Edwin H.
Hughes.
Miss Ruth F. Hiatt, sister of the bride,
was maid of honor, and Frederick W.
Rolfe, Jr., of Malden, was best man.
A reception followed the ceremone
after which Mr. and Mrs. Stevens left
for a wedding trip to New York and
Washington. On their return, they will
live at 201 Warren street, Allston.
Boston Herald
Sunday, November 11, 1923
Boston, Massachusetts, page 35