Ephraim Larkin
1763 - 1846
Ephraim Larkin was born on March 28, 1762 in Lancaster, Massachusetts. His parents were Peter Larkin and Azubah Wheeler.
Ephraim and his father fought in the Revolutionary War. Peter Larkin was with Col. Oliver Wilder's expedition to force the French from Crown Point.
Ephraim enlisted for service in the Revolutionary War three times in Lancaster, Massachusetts.
| Date of Enlistment | Length of Service |
| --- | --- |
| August 1779 | 2 months |
| August/September 1780 | 3 months |
| July 1781 | 6 months |
He served for a total of 5 months under Captain David Moore and 6 months under Captains Haskill and Williams in 1781.
In 1779 he marched from Lacanster to Tiverton, Rhode Island. While at Tiverton some British soldiers deserted and joined the Continnental Army. They marched to Butts on Quaker Hill. They arrived just after the British had left the area. From there they marched to Newport and then returned to Butts Hill. Ephraim had fullfilled his 2 months of service and was discharged at Butts Hill.
Next service was for 3 months. Ephraim again returned to Butts Hill to build forts. After three months he was discharged.
During his enlistment of 6 months in 1781, Ephraim marched to Springfield, Massachusetts, and then to West Point on the Hudson River. The troops were at Robinsons Farm near West Point where they were engaged as guards patrolling up and down the river.
Ephraim received a Revolutionary War Pension. He applied for his pension on September 11, 1832 in Rome, Oneida County, New York when he was 69 years old.
After the war he lived in Berlin, Bolton, and Leominster, Massachusetts, Danby, Vermont, and Rome, New York. On October 27, 1835 he moved from New York to Worcester County, Massachusetts to live with his children.
Epharim married Dinah Baker on February 11, 1784 in Bolton, Massachusetts. They had ten children. Dinah died in 1813 at the age of 50.

Boston Post
Vol VII Issue 58
Tuesday, July 21, 1846
page 4

In Fall River, 9th inst, Mr Ephraim Larkins, 86, a soldier of the revolution.
Ephraim died on July 8, 1846 in Fall River, Massachusetts. He died of fits which is Epilepsy. He was first buried in the town lot. He was moved in 1875 to Oak Grove Cemetery, Fall River, Massachusetts. This is the same cemetery where Lizzie Borden is buried with her parents (who died tragically from an ax) and her sister.
Ephraim is buried with his daughter Huldah and her husband John Eddy. Also in the lot are Huldah and John's children who died young - Albert (age 8), John Jr. (age 8), and William (age 9). Two unmarried daughters of Huldah and John are also buried there - Mary Elizbeth (age 26) and Hannah (age 57).
The owner of the lot was Josiah C. Blaisdell. He is Huldah and John's son-in-law. Josiah married Huldah and John's daughter Sarah.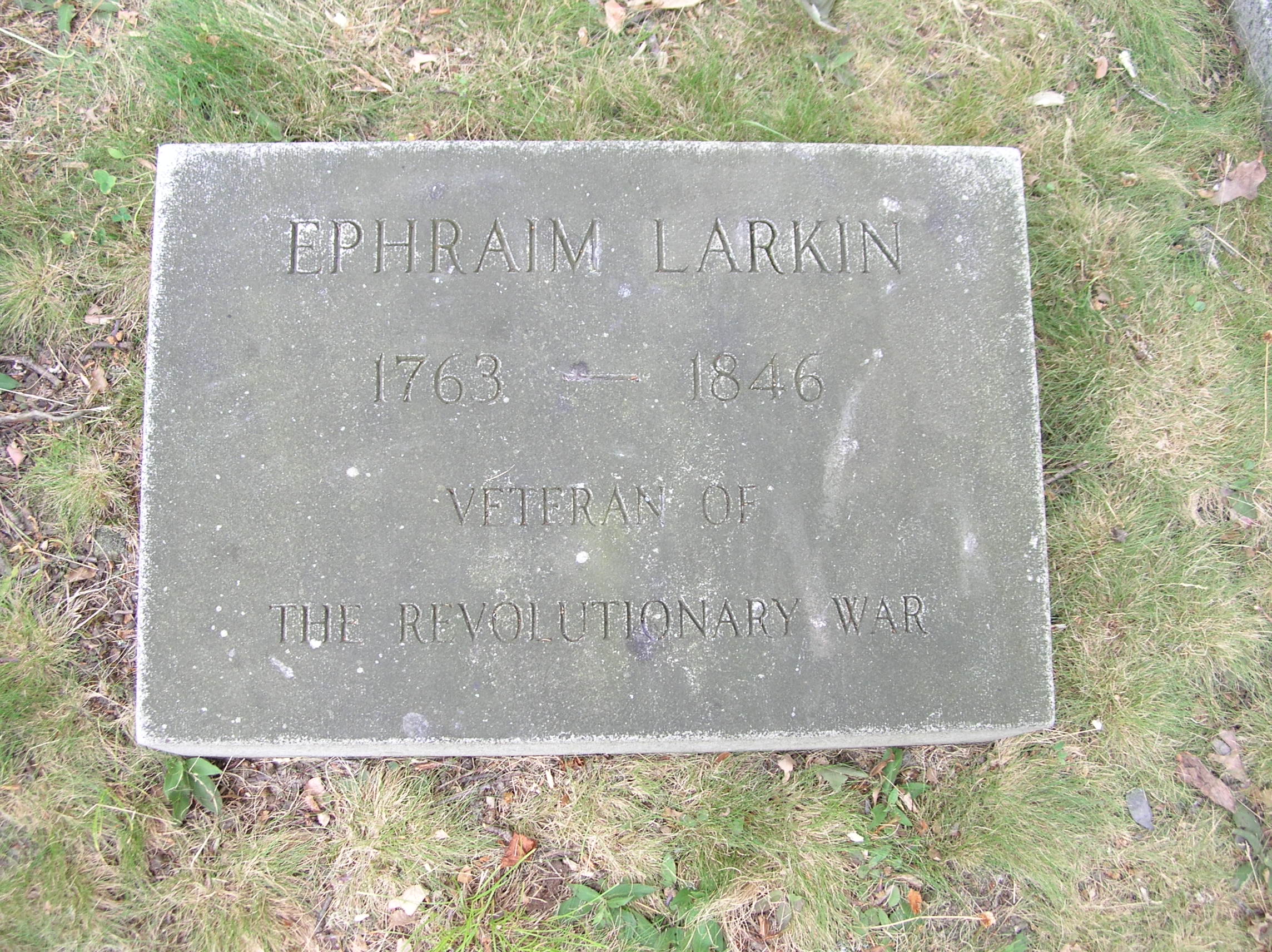 Ephraim Larkin gravestone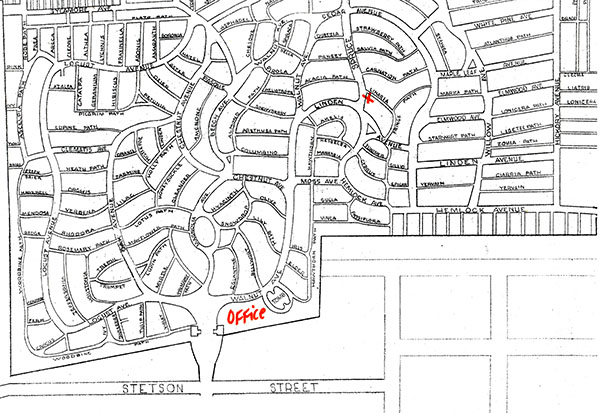 Location of Ephraim Larkin's grave
Sources
Larkin, Ephraim, Revolutionary War Pension file 5668, National Archives publication number M804, Revolutionary War Pension and Bounty-Land Warrant Application Files, Record Group 15, State Massachusetts.
Marvin, Abijah Perkins, History of the town of Lancaster, Massachusetts: from the first settlement to the present time, 1643 - 1879, published by Lancaster, The Town, 1879, found at the Internet Archive.
Massachusetts Soldiers and Sailors of the Revolutionay War, Wright & Potter Printing Co., Boston, 1902,page 515, Google Books
White, Virgil, Genealogical Abstracts of Revolutionary War Pension Files Volume II: F - M, Natl Historical Pub Co, 1993, page 2016