Philip Duncan Stevens
1894 - 1976
World War II Draft Registration Card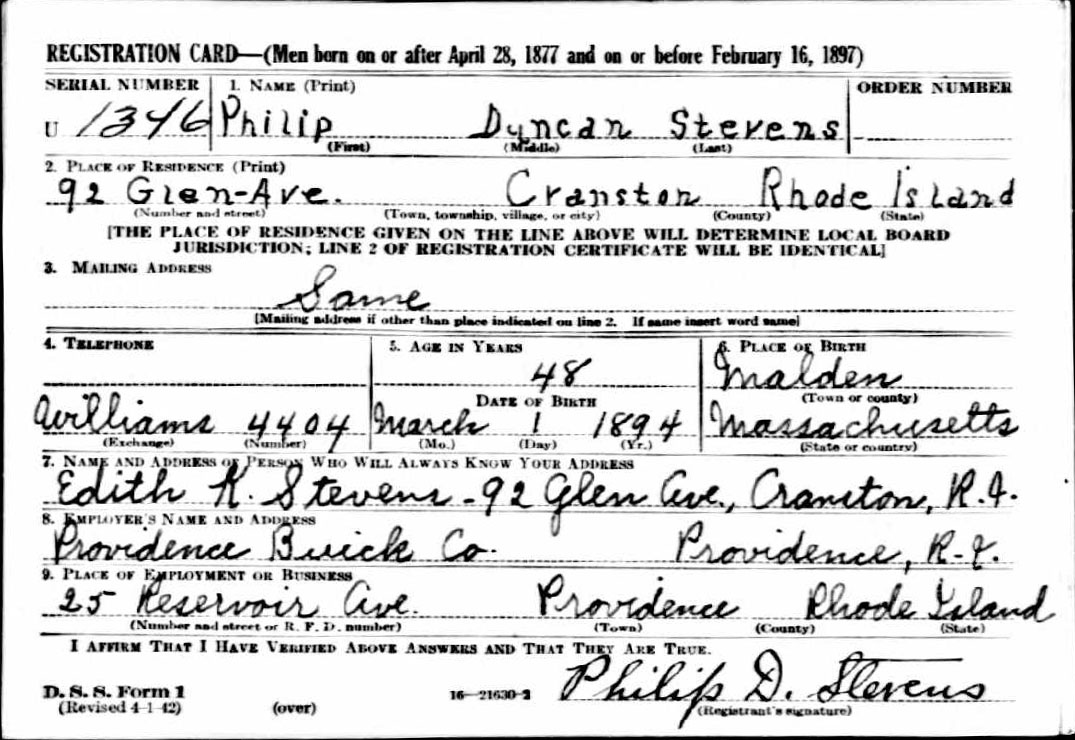 Notice the phone number. That number was (401) 941-4404.
This registration card is for the fourth registration which was held in 1942. It is also known as "Old Man's Registration" because is was for men aged 45 - 64. Philip was 48.
The purpose of this registration was to gather information. It was not intended for military service. It was to provide a complete inventory of manpower resources in the United States that could be used for national service.
Source
Ancestry.com. U.S., World War II Draft Registration Cards, 1942 for Philip Duncan Stevens, Rhode Island, Skolnik, Samuel - Syddall, James, ALL, image 3945 of 6388. From The National Archives at St. Louis; St. Louis, Missouri; World War II Draft Cards (Fourth Registration) for the State of Rhode Island; Record Group Title: Records of the Selective Service System; Record Group Number: 147; Series Number: M1964