Minerva (Roba) Farnsworth
1813 - 1889
Minerva was the daughter of George Farnsworth and Mary Pray. She was born in Westford, Vermont, on August 1, 1813.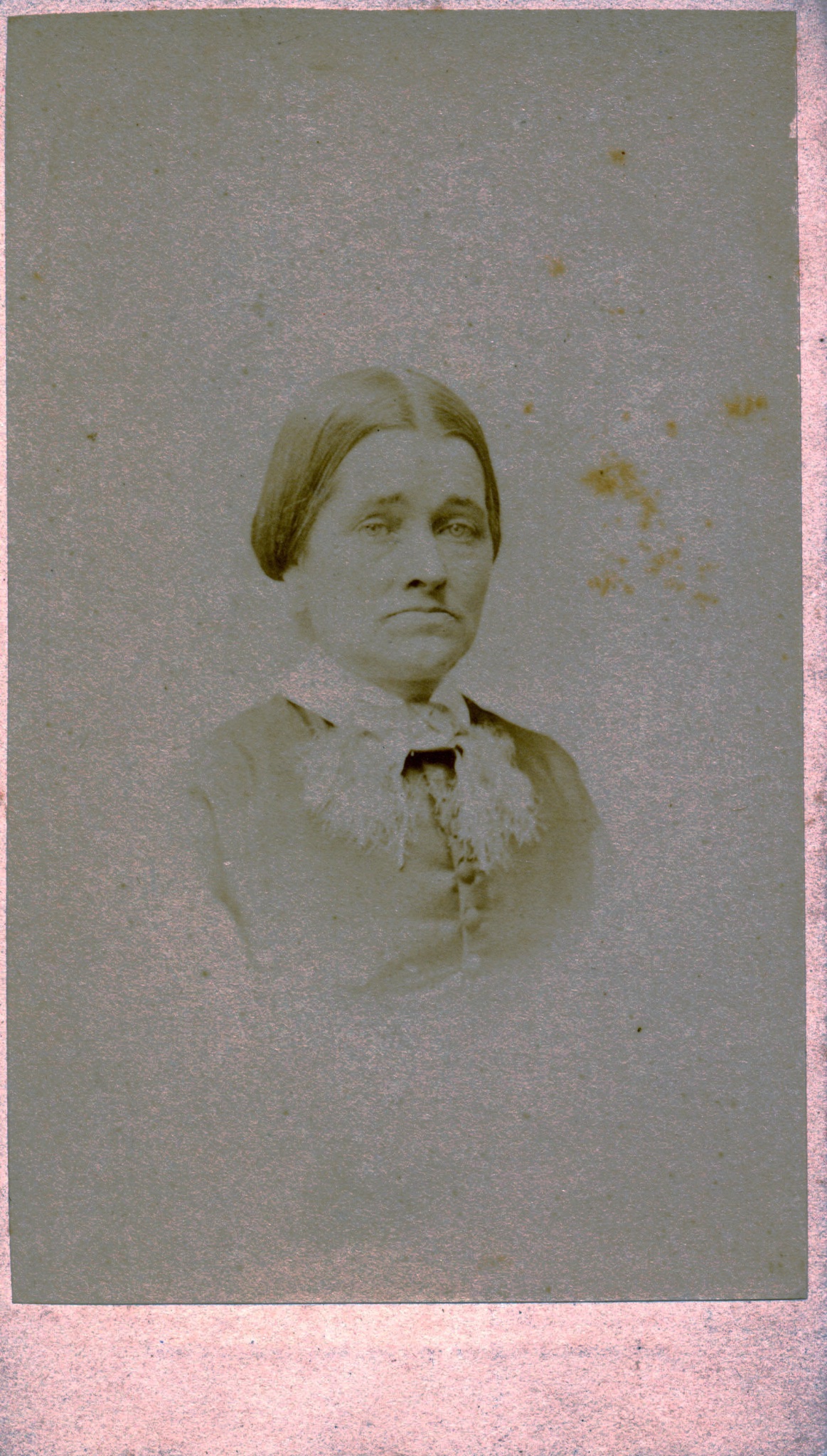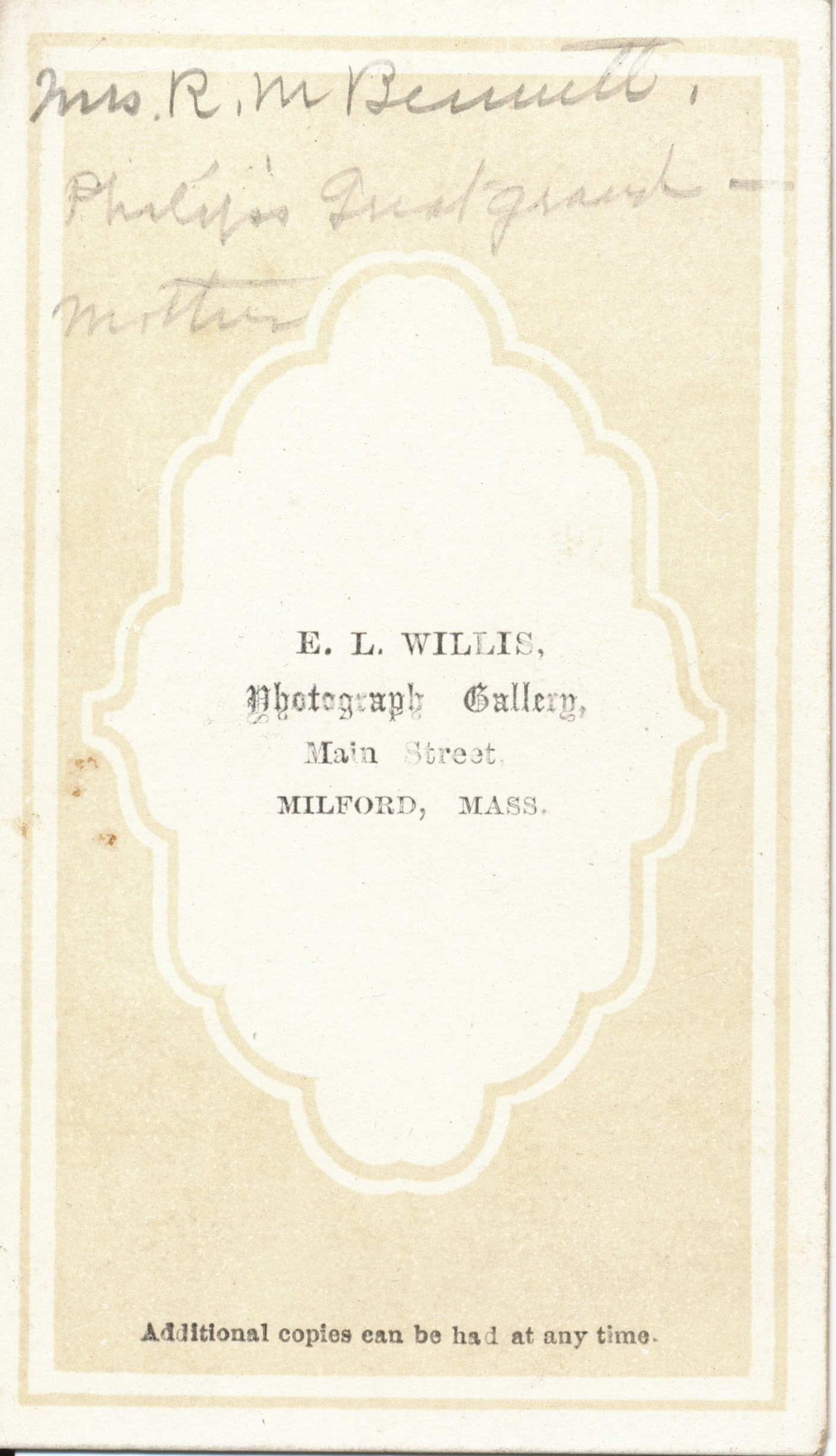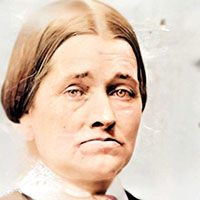 Roba Bennett
October 17, 1889
Manning Monitor
IN MEMORIAL.
Died, at her home near Templeton on Saturday morning at 2 o'clock, Mrs. Roba M. Bennett in the 76th year of her age. The funeral was held at the family residence on Sunday afternoon, Rev. Fulton of the Carroll Presbyterian Church officiating. The remains were interred in the Manning Cemetery, followed there by a large circle of sympathizing friends.
Roba M. Bennett was born in Westford, Vt., in 1813. Moved to Massachusetts in 1830; was married to Russell Bennett in 1836. The remainder of the family consisted of three sons, Herbert, George and Albert, the first of whom served in the war of the Rebellion. Her husband died in 1860. In 1869 Mrs. Bennett and her family came west and located on a farm where the present homestead stands. The country was then a bleak prairie with but few settlers for many miles around them.
It required considerable ambition and energy to leave the old New England home to pass through the hardships and the varied experiences as then existed here. Her judgment and pluck proved equal to the emergencies and the fruits of her labor and management remain to day as proof of her successful business capacity. By her enterprise, energy and economy she secured herself a competency to meet the emergencies and wants of old age.
The great field of her mental and physical activities and the object of her solicitous affection was her home and its surroundings.
She loved her home and household and devoted her life to make it a dear spot for the family where they would go "to see grandma." She was generous and charitable in her hospitality. Many a prairie pilgrim enjoyed the hospitality of her home. Through her own pioneering experiences she had learned to appreciate the anxiety, the feelings and the wants of new settlers upon new western homes, and to such she was ever ready by encouraging words and generous deeds to stimulate and assist them in their new enterprise.
Mrs. Bennett was a woman of remarkable intelligence. She was a close observer of events. She kept herself well informed on all the general topics of the day. She was familiar with all the political subjects of the nation and could discuss the same in a skillful manner. Her life was a busy one and its accomplishments are worthy of emulation. Her days are now numbered, but in the memories of those who had learned to love her there will remain fond recollections of her noble qualities as a neighbor and mother.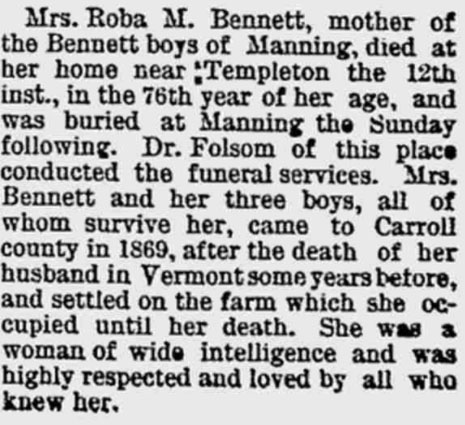 The Carroll Herald
Wednesday, October 23, 1889
Carroll, Iowa
Vol. 21, No. 52, page 5
Mrs. Roba M. Bennett, mother or
the Bennett boys of Manning, died at
her home near Templeton the 12th
inst., in the 76th year of her age, and
was buried at Manning the Sunday
following. Dr. Folsom of this place
conducted teh funeral services. Mrs.
Bennett and her three boys, all of
whom survive her, came to Carroll
county in 1869, after the death of her
husband in Vermont some years before,
and settled on the farm which she oc-
cupied until her death. She was a
woman of wide intelligence and was
highly respected and loved by all who
knew her.
Roba Bennett is buried in the Manning City Cemetery. Section B Row #30 south - north. Image of tombstone at FindAGrave.